RF Needling
---
ERASE YOUR SKIN'S PAST.
Try one of the most popular anti-ageing treatments in the world that simultaneously addresses the skin's surface as well as its deeper layers.
A common side effect of skin ageing is that causes trauma within the skin, from the uppermost skin layers right down to its depths. RF Needling's micropen technology can stimulate your skin's natural healing process and generate new skin cells. As a result, your skin's texture will be improved, its layers repaired, and the inner tissues lifted and strengthened.
RF Needling can treat concerns such as:
sagging skin
hyperpigmentation
skin tone and elasticity
wrinkles
lines around the nose and mouth
stretch marks
scars and acne scars.
During RF Needling, a special Micropen is used. It's a surgical-grade instrument with tiny needles that create microscopic 'punctures' in the very top layer of your skin. This medical skin needling actually promotes the natural reproduction of elastin and collagen which results in your skin feeling markedly tighter and smoother.
There is no downtime following the treatment – any redness is easily covered by make-up and usually fades within 12-24 hours.
We recommend a series of at least 3 dermal needling sessions (5-6 weeks apart) to achieve the best results and rejuvenation for you.
Book a consultation with one of our highly trained technicians today to discuss your treatment plan…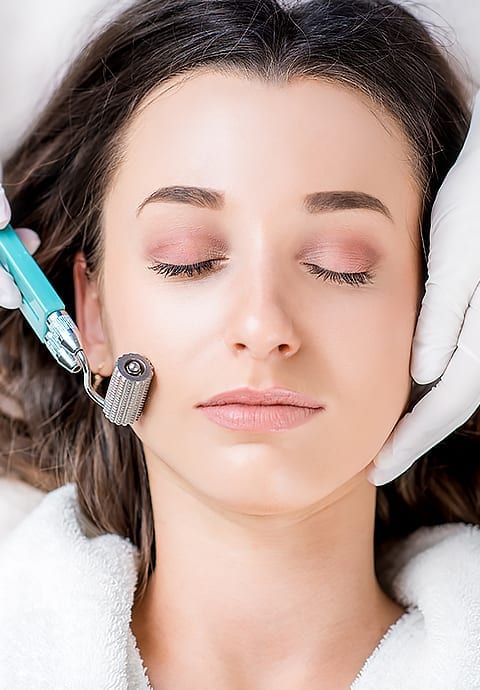 Book Your Appointment or Consultation
The Best Awaits You
The team at Architects of Skin will guide you every step of the way, with helpful advice, quality care and well-qualified cosmetic clinicians. Schedule your visit with us today to get started!
Call 1300 068 357 (within Australia)